European Parliament Member Sends Letter on Assyrian Rights to Kurdish Government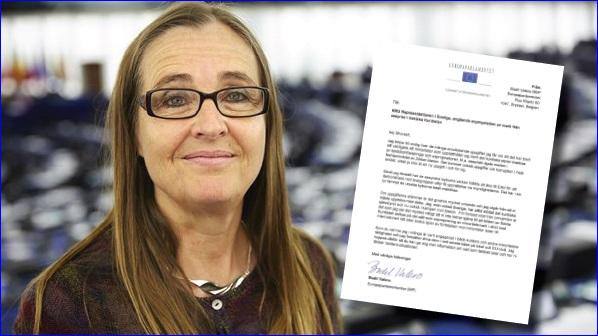 Brussels (AINA) — Bodil Valero, a member of the European Parliament, has sent a letter to the Kurdistan Regional Government (KRG) in north Iraq regarding Kurdish land grabs in Assyrian areas. Valero, who represents the Swedish Green party, raised the case of the most recent land grab in the Nahla valley in Northern Iraq (AINA 2016-04-14)."I am beginning to get worried over repeated information which shows that oppression of minorities is on the rise," said Valero, "and that Assyrians are subjected to land grabs, notably in the Nahla area." In the letter Valero asks what the KRG is doing to address the issue.
Human Rights Watch reported earlier this year about the land grab in Nahla, in which an influential Kurdish man started to build on Assyrian owned lands.
Last month U.S. Senator John McCain sent a letter to Massoud Barzani, the presidnet of the KRG, regarding the abuse of Assyrian rights and expressed "…concerns regarding alarming new reports that allege the mistreatment of the Christian Assyrian community in the Nineveh Plains region by the Kurdistan Regional Government (KRG)." (AINA 2016-05-28).There are 54 Assyrian villages and towns in the KRG area which have been subjected to partial or complete ethnic cleansing through land grabs by Kurds. The Kurds are aided by police and a judiciary system that looks the other way.